Viajes África Smart Touring ®, is your online travel agency with local partners in every destination. After many years and tours we are just as proud as confident about the team we have selected.
We work hand in hand with every one of our partners, building an excellent and strong cooperation in permanent communication. Only under these conditions can one guarantee a tailor-made tour worth of you.
We visit Africa several times each year to learn first-hand about every detail we can add to your experience. By working online we can dedicate more time and add flexibility to your pattern, reducing costs without detriment to the quality of our service. You can reach us 24/7 and we'll give you a solution here or at destination.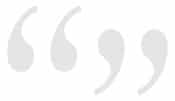 Get answers to your questions.
Please contact us anytime,
we want to know what brought you here



WE KNOW OUR DESTINATIONS WELL
We've been touring the countries we offer for more than 10 years. Everything we wish to provide you has been tested: activities, lodging, routes, outings, parks, guides… Our experience will help you on your tour, and we are so willing to share.

SAVE MONEY AND ENERGY
No need to dive into hundreds of travel blogs and websites to plan your African experience: you got us! Please tell us about your dream and, together, we'll plan and figure out the best price for your genuine African experience.

SAFETY
Are you worried about touring with an online agency? No more worries, we're just a traditional travel agency which happens to live up to the 21st century advantages. Your tour is 100% guaranteed not only because we abide by all legal regulations, but also because we are available 24/7 to find solutions here and at your destination.

PRESERVATION
We work hard in returning to Africa everything it gives. We are involved in several preservation projects in our destination countries (rescuing endangered species, building of local infrastructures). By touring with us, your help matters. A lot.