We find your tour just as inspiring as the destinations we plan.
All of our tour patterns provide our clients with a genuine African experience. This we can guarantee, because we find pleasure in dedicating time to listen to your ideas before choosing and fitting the pattern to make your dream come true.
Our tours are tailor-made. With you, for you. Big groups are not our style, nor one we'd fit you in.
Our motivation shows in our detailed dedication and transparence in everything we suggest. We are first-hand testers who keep the essence of each destination and discard anything that won't add to your experience.
Let us plan a start for your African experience, one that never ends.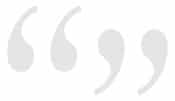 There is a tour for every traveller.
Tell us your idea
to tailor-make your experience